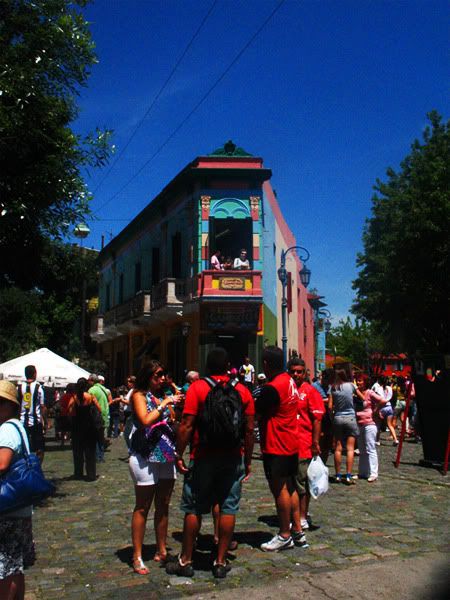 Caminito, an extremely colorful neighborhood in Buenos Aires.
I miss being there. There's just something about the weather, the people, and the way they live their life...it's so incredibly different from here. Their life is so vibrant and lively, and yet these people are the least stressed people I've ever met.
I think I miss that peace of mind in the middle of so much energy.
feeling:

weird
listening: Jack Johnson - Wasting Time